While I'm pretty sure there are more than 10 things that women on this little bit of the Mediterranean are tired of dealing with, we needed to keep things concise for the sake of practicality. And for the sake of my own sanity.
This post was inspired by some ridiculously sexist comments made by a certain Maltese "blogger" who thought it was a good idea to ridicule a woman for having body hair because, well, she's a member of the opposition. Yes – body shaming is now a tactic being used by a blogger on our "feminist" government's payroll. Using our taxes. Anyway, on to the post!
1 | "Women should shave their [insert body part here]."
Why? Why is someone else's body hair your concern? Why do you think it's okay to ridicule or judge a person for making a personal choice about their own body? It's basically like going to someone's house and insulting their choice of decor because it's not to your taste. By all means, do whatever you want with your body, but keep your feelings about other people's body hair to yourself. It's plain rude.
2 | "Ladies don't swear."
Why the fuck not? Does it clash with your established and antiquated notions of femininity? Does it displease you? Does it reduce my chances of finding a man? WILL I LOSE MY DOWRY? Shit, I seem to have wandered out of the kitchen again. Sincerest fucking apologies.

3 | "Aw koxxa! Aw gisem!Aw sex! Very nice eh swijt! etc."
Translation: CATCALLS OF ANY KIND
I wish I knew who invented The Catcall. What do they expect? They call us something gross and we'll turn around, pink-cheeked and feverish with desire, to say: "Yes! This is the man I have been looking for! Get out of that passenger seat and ravish me, good sir!" THIS. NEVER. HAPPENS. Sometimes, they even slow the  car down and drive  alongside you as you try to ignore them. Yeah, that's not creepy at all.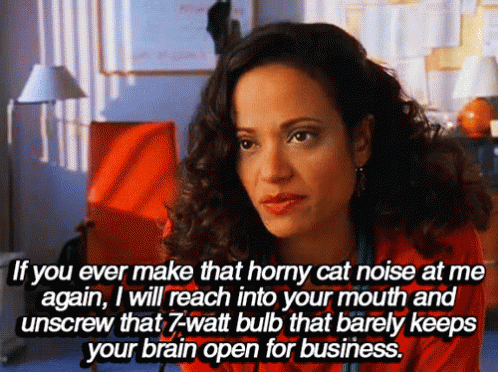 4 | "U iva, take it as a compliment."
I'm sorry, what? If being catcalled on my way  to work was a compliment, I'd take it as one. This, however, is harassment. Being told to take that sort of thing as a compliment is the same dangerous mentality that gets drummed into girls when they're still in primary school: "Oh honey he's being mean because he likes you!" This is not what we should be teaching girls because it increases the risk of them accepting unacceptable behaviour later on in life. "He's being mean because he likes you" isn't that far away from "he hits me because he loves me". Cut that bullshit.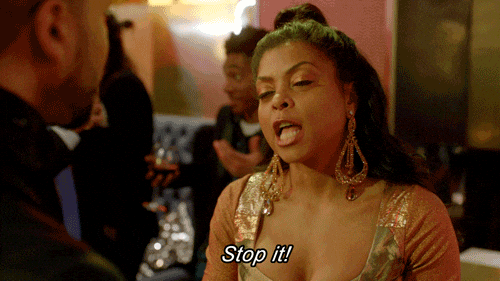 5 | "Jaqaw it's that time of the month?"
Are we still saying this in 2017?
6 | "You look prettier when you smile!"
And you look cuter when you stop giving me tips on how to be more visually appealing to the masses. If you want me to smile say something funny so I can ugly-laugh and make that snorty noise while I do it. Also this is how my face is by default so I can't help it.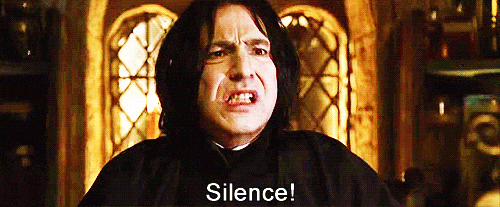 7 | "That's way too much make up, I prefer a more natural look."
Why didn't you say so? If that's what you like, we recommend a nude lip, some BB cream with SPF in it, a hint of blush and a dash of mascara. Oh, you were talking about how you prefer your women? Never mind.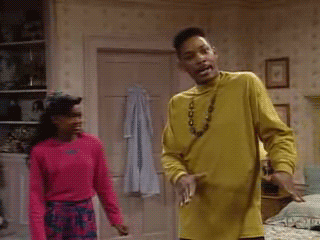 8 | "You look like a slut./Qisek qaħba."
I wrote a whole article entitled What Does a Slut look like? recently. If you don't have time to read that, just refer to the gif below.
9 | "Well, what were you wearing? How much did you drink? Did you lead him on? Did you say no? Why were you walking home alone?"
These kinds of questions are often hurled at rape victims or victims of some kind of sexual harassment in rapid succession. Unfortunately, this victim-blaming culture and refusal to understand the notion of sexual consent is still going strong in Malta. If a girl gets raped, why is she being asked about what she was wearing? Are there clothes that allow or justify rape? The answer is 'fuck no'. Rather than 'don't get raped', the message needs to be 'DON'T RAPE'.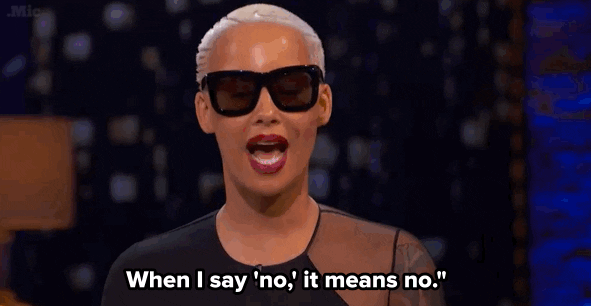 10 | [Any sort of attempt to control women's reproductive rights]
Especially when that attempt involves refusing to sell or stock emergency contraception based on bullshit 'conscientious grounds'.
---
-Kelly