I do this strange thing where I ping-pong between either being cripplingly shy, or not being able to stop myself from voicing my opinion on something. That 'something' is usually related to gender, women's rights, racism, civil rights, religion, and whether or not we should be putting pineapple on pizzas. Sometimes, I can't stop myself from entering the dark, dank abyss that is Malta's comments section. There are a few publications that actually moderate comments, meaning that some of the downright abusive stuff doesn't make it through – but sometimes they kind of…delete the civilised, well-structured comments responding to things like 'your parents should have taken the morning after pill so you wouldn't exist' and 'you're an idiot'.
Last week I got well and truly stuck in a debate (I use the term very loosely) on whether or not we should secularise schools – the news article was basically reporting the opinion of a local Muslim leader, one shared by many Maltese people. He said, in a nutshell, that we shouldn't be teaching one religion at school, using the education system to indoctrinate children into one faith while making those who have been raised in another one to feel somewhat marginalised. It's a fair sentiment. It makes sense. Educating people about the different religions of the world would, in turn, lead to a more tolerant society and lessen the chances of radicalisation across the board. The fact that he was a Muslim leader, however, sparked some serious xenophobic outrage loosely disguised as religious fervour. Anyway, enough of that – here's a quick go-to guide on how (not) to have a civilised online debate, with the help of the iconic Judge Judy (because why not?).
1 | Pretend not to be a racist/Islamophobe/xenophobe
(While totally being a racist/xenophobe and launching personal attacks on anyone trying not to be a racist/xenophobe)
A lot of comments section lurkers love to hide behind the illusion that they're basing their arguments on some sort of religious moral highground, when in reality they're just using religion as an excuse to spew venom. If they were the staunch Catholics they were pretending to be, I'm pretty sure they would be less like this, and more 'love thy neighbour':
2 | Use 'Go bekk to jor kantrij!' ASAP
(Translation: 'Go back to your country' – the ignorant person's go-to comeback when their close-minded and sometimes hateful views are questioned by someone who might be foreign, but also might just happen to have a different skin tone/ethnic background)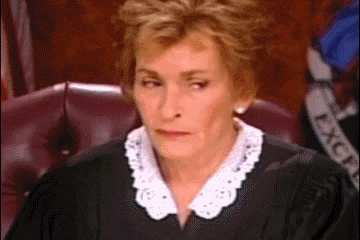 It's not really their business, but I was born in Malta and have lived here all my life. That doesn't save you from the 'get off my island' bullsh*t that seems to be a shared sentiment among our so-called patrijotti, apparently. I was told to pack up and leave Malta if I didn't agree with their opinions. Great job, guys.
3 | Be as petty as humanly possible
Losing the argument? No problem. Abandon whatever semblance of a point you were trying to make (MALTA IS A CATHOLIC COUNTRY IT'S IN OUR CONSTITUTION) and start throwing and picking on particular words to launch playground level insults. Example: Using the expression 'flogging a dead horse' could result in…
That's the way to win, right? (It's not, you're being a d*ck.)
4 | And then be even more gross and rude
The comments directed at me were quite a mixed bag. I was called, among other things, a prostitute, a 'weed of society', a 'shame to my sex' just because I was pushing for tolerance and saying that we should keep religious studies at home and at doctrine classes. I don't have an issue with different opinions – I have a big problem with how so many seem unable to keep things civil, and go for pure venom instead. I was raised to stay as respectful as possible. Others seem to prefer getting personal.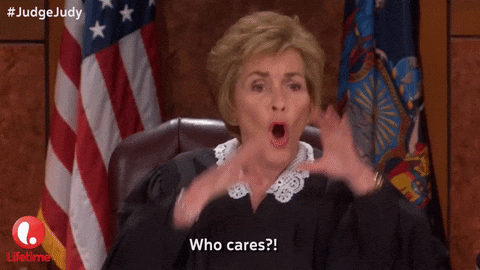 5 | GET WEIRD
Are you bleeding out on the Comments Section operating table? No worries. Use a dictionary definition of a person's surname to try and win some dignity. You'll fail miserably and look like someone with the social skills of a stroppy teenager, but hey, you feel good. Low-grade bullying is awesome, right?
If that fails, repeatedly insist that  you find the person 'hilarious', and do your best to belittle the person you're talking to, because that is totally going to help you win and look like the mature pure-blooded Malteser  bully you are. Prosit, ħaqqek wejfer! (Translation: [Sarcastic] Well done, have a wafer/biscuit)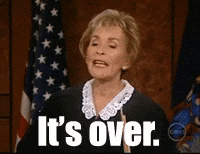 So there you have it, my internet friends. I really don't take it personally if you or anyone disagrees with my or anyone else's views about, well, anything. It's okay to have different opinions – that's an incredibly important part of moving forward as a society, and I'd hate to live in a place where everyone had the same thoughts about the same issues. Debating through different points of view is how new ideas are born. 
It's not, however, okay to be rude, get personal, and insult people for not sharing your opinion. Hiding discriminatory views behind something like religion isn't just weak, but kinda of insulting to other believers of that faith. It's not okay to live by the 'like it or leave Malta' attitude that so many seem to subscribe to. What gives me hope is that I see a shift in attitudes when I look around my generation and beyond. Some say I'm cynical, but it just gives me hope to see more tolerance and kindness coming through in our society. Be kind to each other. There's enough hatred around.
-Kelly
Have you ever received insulting/abusive/uncivilised comments in response to a fairly-expressed opinion? How do you handle it? Share in the comments below!